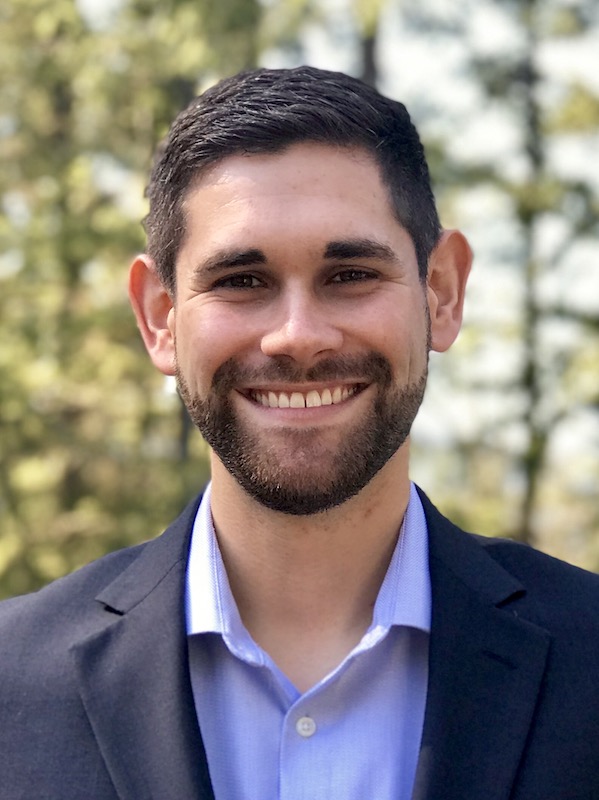 "I focus my energy and passion toward promoting productive communication, increased understanding, and peacebuilding. I strive to embody respectful communication, attentive listening, curiosity, and integrity while helping others meet their needs and interests in healthy and constructive ways."
Luke Wiesner has been a conflict specialist since 2014, providing mediation, coaching, training, and facilitation to workplaces, families, neighbors, community organizations, and individuals. Luke holds a BA in Psychology from Western Washington University and a Master's of Science in Organizational Leadership, Negotiation, and Conflict Resolution from Creighton University. He is a certified mediator under Resolution Washington and the Washington Mediation Association, which recognized him for his work in the field of conflict resolution and peacemaking in 2017. Luke works with businesses and community organizations to train teams in conflict management and effective communication, facilitate difficult discussions, and to coach individuals to proactively move toward their personal and professional goals.
Luke believes that conflict is a normal part of human interactions, and at the same time understands that conflict can be a stressful experience. Whether it is with a co-worker, employee/supervisor, neighbor, or a family member, Luke's philosophy is to identify opportunities to increase understanding, strengthen relationships, and promote growth as well as reach resolution. Working collaboratively with the people he supports, Luke provides a neutral, interest-based, and facilitative approach to promote empowerment, self-determination, and sustainable and satisfying resolutions.
Previously, living in Bellingham, Washington, Luke worked with a community dispute resolution center, where he trained, coached, and mentored mediators to provide volunteer services to the community. He now lives in Merced, CA, where he heads the conflict management systems team at UC Merced.
Luke lives with his partner Megan, who keeps him grounded and mindful. An avid baseball fan, Luke enjoys watching Mariner games and playing on his local rec team where he plays second base.
If you need help from a conflict resolution expert in Fresno, Merced, or Modesto, CA, contact Pollack Peacebuilding today.
---
Testimonials
"Many land use applications become contentious. Fortunately, we have been able to reach out to Luke Wiesner on several occasions to provide his excellent facilitation and mediation skills. Luke's fair and thoughtful facilitation/mediation has helped the participants manage emotions and keep the issues in focus. His skillful work has significantly contributed to positive outcomes for our community."
 – Rick Sepler, Director of Planning and Community Development Department, City of Bellingham
"When the stakes are high, the sensitivities are raw, and the opposing parties struggle to look at a problem from another perspective, it's difficult to imagine solutions that are fair to all. It takes someone with acute listening skills, a deep understanding of human nature, the ability to command respect and a business-oriented skill set to move what seems unmovable. Luke Wiesner, in a calm, determined and professional way finds a path and produces results. I recommend him unconditionally."
 – John Moon, Executive Director of Habitat for Humanity Whatcom County
"Luke Wiesner provides extraordinary service in the areas of mediation, conflict management, and organizational training. I believe his ability to do so arises from a solid foundation of deep knowledge and genuine compassion. In my role as a nonprofit founder, I have turned to Luke for assistance on very different challenges. Most recently, Luke provided training to our board of directors to help them understand how to embrace and utilize conflict to make better decisions for the organization. A few years ago, I sought Luke's services for something very different: to help us weather a client dispute we had struggled with for years. With Luke's guidance and facilitation, we were able to resolve the conflict in short order. But the amazing thing that happened – to which I give Luke full credit and thanks – was that we emerged from this experience a far better, more responsive organization."
 – Becky Spithill, Founding Board Member, Real Change Whatcom
"I first met Luke when he responded to the planning committee's invitation to community organizations to provide workshops during Bellingham Technical College's yearly kick-off for the academic year. His workshop during that first event, a short primer on conflict, was so popular with employees that he was invited back the next year as afternoon plenary speaker at BTC's Campus Kick-Off 2019. Luke is an engaging, dynamic, and well-prepared facilitator who instinctively reads an audience and adapts to their needs, whether it is an audience of 30 or 150. The information and examples he provided during his sessions were relevant, relatable, and immediately useful to our campus community."
 – Melissa Nelson, Procurement and Contracts, Bellingham Technical College