Conflict can arise between two or more people in any workplace environment, especially in healthcare settings such as hospitals, doctor's offices, and any other medical practices. When disagreements erupt, communication often breaks down. Conflict resolution for hospitals and the healthcare industry, in general, often requires the involvement of an impartial, third-party conflict resolution expert. Do you need immediate help resolving conflict at your hospital or medical practice? Contact Pollack Peacebuilding now.
Whether your healthcare organization is experiencing conflict between departments, administrators, or medical staff, relational mediation services and organizational transformation are important steps in the resolution process. Pollack Peacebuilding Systems (PPS) is a conflict resolution consulting firm that offers facilitated and transformative mediation services to help rebuild and repair relationships.
Benefits of Conflict Resolution for Hospitals
Hospital workers often have enough stress to manage in caring for patients and their families. No one working at a hospital or other medical facilities should have to deal with additional workplace conflicts. When doctors, nurses, or administrators become impassioned about a particular issue in dispute, a resolution is needed as quickly as possible. After all, we want staff members to return their attention to caring for patients.
Benefits of conflict resolution services at hospitals include:
The assistance of a neutral third-party expert who provides structure and focus toward a solution
A reduction of tension and animosity
An opportunity for both parties feel heard and validated
The preservation of ongoing relationships
A decreased chance of future conflicts
Mitigation of potential legal issues, employee turnover, or bad press
The Role of Mediation for Healthcare Professionals
The role of a transformative or relationship mediator is quite unique. We aim to help healthcare professionals who are in conflict get back to a place of mutual understanding, so we can collectively brainstorm on solutions that will work for all parties. An expert conflict resolution consultant or mediator will remain neutral in order to diffuse the intensity of confrontational or heated interactions while discovering the deeper issues at play.
Transformative mediation services offer a way to improve communication via completely unbiased assistance in resolving disputes. Negotiated resolutions aim to find a way to address the needs of both sides in order to come to a Win-Win solution.
What's Required for Successful Conflict Resolution at Medical Practices?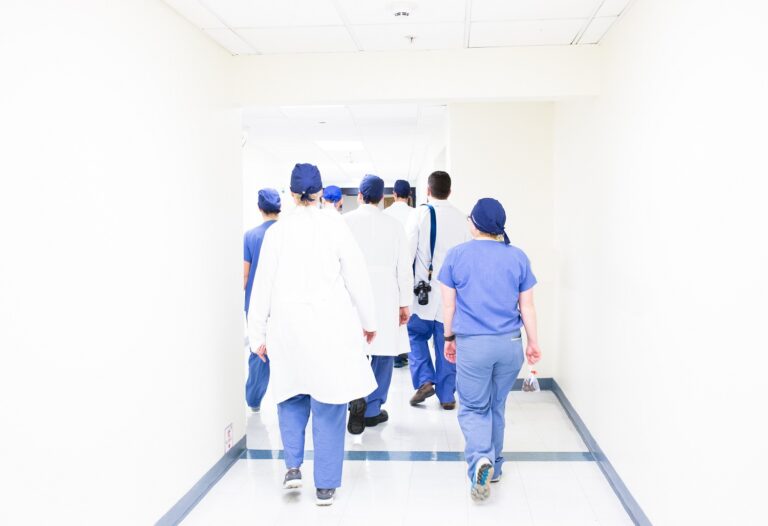 In order for conflict resolution services to be successful in hospitals or any other medical facility, all parties need to be willing to come to the table and be interested in several possible options for resolving disputes. This means being open to hearing all sides and considering opposing perspectives.
Everyone involved must be willing to collaboratively work toward a mutually agreeable solution. Once a solution is agreed upon, all participants need to be held accountable for cooperating with what's been agreed to.
Mediating Relationships Among Medical Staff
At times, disputes between groups or individuals can become very intense. The more disagreements escalate, the more likely that strong emotions may be triggered or spiral out of control. A third-party conflict management specialist may be the only way to settle differences once emotions become volatile.
If you need guidance with conflict resolution for hospitals or doctors' offices, we can help. At Pollack Peacebuilding, we offer relational and transformative mediation services for individuals and all types of businesses, including doctors' offices, hospitals, and any other medical practices. Let us help you come to a peaceful resolution. Contact Pollack Peacebuilding today.