Conflict at work can greatly elevate stress and diminish productivity. In addition, seemingly unsurmountable disagreements can break up friendships, families, and teams at work. Whether you face interpersonal tension at work or troubles at home, it is best to seek a prompt resolution. Fortunately, Pollack Peacebuilding's conflict resolution services in Culver City can help provide viable solutions and conflict management training in order to eliminate stress for all involved and ensure a successful resolution. Need immediate help resolving a work or personal conflict Culver City, CA? Contact Pollack Peacebuilding now.
What We Offer
While we offer a suite of reactive and proactive conflict management services, all our programs are custom-tailored to meet our clients' needs. Our services include:
Workplace conflict resolution between coworkers and/or executives
Organizational assessments and results presentations
Comprehensive workplace culture transformation services
Executive and employee coaching to improve leadership skills, conflict management techniques, and communication
Onsite training and workshops for conflict resolution, communication, mediation, and more
Relationship mediation services for families
Workplace Conflict Resolution Services in Culver City, CA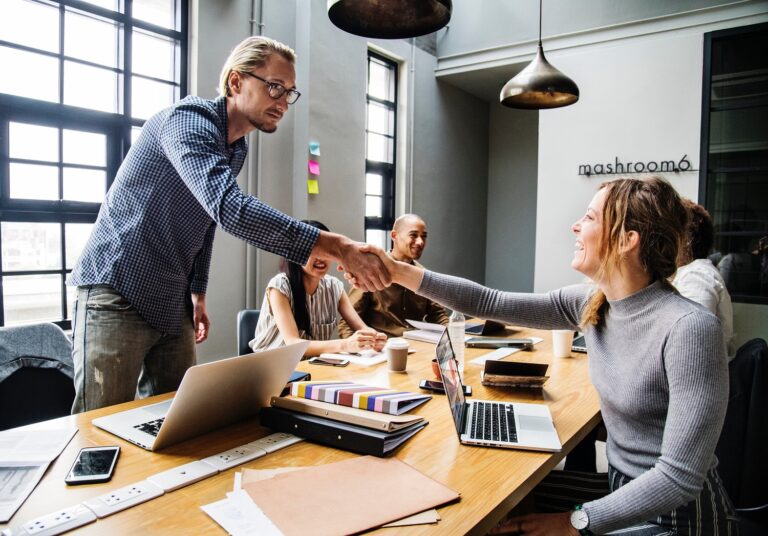 Having a unified, coherent team is integral to maximizing productivity and results. If your team is struggling to communicate, or worse, outright fighting, their quality of work will quickly suffer. If you are a manager or a business owner, it is often your job to make decisions about how conflict should be resolved. While managers or executives can often successfully mediate conflict between employees, some disputes will require the assistance of a third-party. Having a professional conflict management specialist onboard can help prevent the loss of a valuable employee and avoid an increasingly worse spiral of work-based problems such as missed deadlines or botched projects. In addition, having an unbiased third-party mediator can be reassuring to all involved and can help mitigate employee turnover or even potential lawsuits.
Calling in outside help is particularly important when the conflict arises between individuals of equal standing such as partners or executives. In this case, it can be particularly difficult for others in the company to mediate due to lack of seniority – which is why bringing an outside conflict resolution expert can be so crucial to the wellbeing of the company.
Conflict Resolution Training And Mediation Services Skills for Leaders
If you are looking to be an effective leader or are hoping for a future promotion into a leadership role, having at least some training in conflict management and conflict resolution can help you thrive.
Family Conflict Management And Relationship Mediation
Conflict among family members or intimate partners can be particularly challenging. Having family members at odds can cause serious problems for other members of the family and for children who may not fully understand the problem. In this case, an outside perspective can be extremely helpful. However, many families may be uncomfortable sharing with strangers, which is why hiring a professional, discrete, conflict resolution consultant is crucial.
At Pollack Peacebuilding, we know the importance of living in peace. If you need conflict resolution services in Culver City, contact our conflict specialists today to see how we can help. We serve the greater Culver City area and surrounding cities and towns, including Palms, Mar Vista, Marina del Rey, Playa del Rey, and Westchester.