Transform Your Workplace Conflicts
Pollack Peacebuilding measures and affects workplace conflict by analyzing needs fulfillment across the company, and subsequently implementing programs that aim to fulfill both the company's needs and employees' needs. Our Workplace Peacebuilding program involves conflict analyses and interventions to reduce organizational conflict and build healthy, sustainable, and productive cultures.
Utilizing our unique approach to workplace peacebuilding, based on decades of conflict research across multiple branches of fieldwork, our team has translated the science of peacebuilding and conflict resolution metholdogies into a robust organizational conflict analysis and resolution program. Our conflict analysis tools identify both acute and systemic relational challenges within the organization and, subsequently, which methodologies for peacebuilding would be most appropriate.
We are a full-service peacebuilding organization that can manage the entire process for any organization, from analysis through transformation, with a large team of experts and peacebuilders who provide elite conflict transformation services.
The Workplace Peacebuilding Program for Organizational Conflict
What will it take for your employees to be less stressed at work? What will it take to make your company a happier, more productive place to work? How can we align the company's vision with employee motivation and inspiration? As peacebuilders and culture shifters, our mission is to discover answers to these questions and implement actionable programs to solve organizations' most pressing challenges. In accordance with the latest research in change management and organizational conflict analysis, we look at solutions both from a top-down and bottom-up approach: both culture and mindsets must shift to create a healthier workplace culture. Regardless of the particular challenges a company faces, PPS' one-of-a-kind workplace peacebuilding program can help any company and its employees find more joy, security, and productivity at work.
Here's what a typical Workplace Peacebuilding process involves:
Organizational Conflict Analysis: Interviews, observations, group circles, and surveys to collect critical information.
Report & Action Plan: A report of findings, along with proposed strategies for reducing conflict and improving workplace relationships.
Training Programs: Often, the action plan will call for one or more of our dynamic conflict resolution and communication training programs.
Group Coaching & Team Meeting Facilitation: Should the Action Plan require team meeting facilitation or group coaching, we can customize a group facilitation plan for employees, managers, and/or executives.
Executive Coaching: One-on-one executive or managerial coaching to help train leadership in best practice for organizational conflict management and effective communication.
ROI Analysis & Reporting: Detailed analysis of impact of the program on workers' attitudes, company productivity, employee turnover, interoffice conflict, and general ROI.
Partnering with People Operations and HR Departments
In assessing and implementing organizational conflict management systems, PPS partners with and champions HR departments. We recognize that our job is to make HR's job both easier and more effective, and to develop processes of change that HR can use autonomously in the future. This helps not just the organization as a whole function more cooperatively but the HR department specifically function as a model department within the organization and among competing organizations' HR departments.
Reduce Workplace Conflict & Unnecessary Stress
Workplace conflict is rampant, and studies have shown it greatly impacts productivity and profits. Perhaps more importantly, however, conflict often has a direct negative effect on job satisfaction and workplace happiness. When individuals experience conflict or communication challenges at work, stress becomes unreasonable and workers' health suffers. That's why learning effective conflict resolution skills are key to a happy, productive working environment. PPS' workplace peacebuilding program can help both executives and employees learn to better manage and resolve conflict to improve company culture.
Improve Communication & Productivity
For both employees and executives, conflict and difficult conversations can be stressful. Looming confrontations are taxing, especially when one is unsure how to handle the situation. That's why learning effective communication techniques is so important within office cultures. PPS can help individuals learn to arrive at Win-Win solutions, so everyone involved feels respected, understood, and ultimately satisfied with the outcome.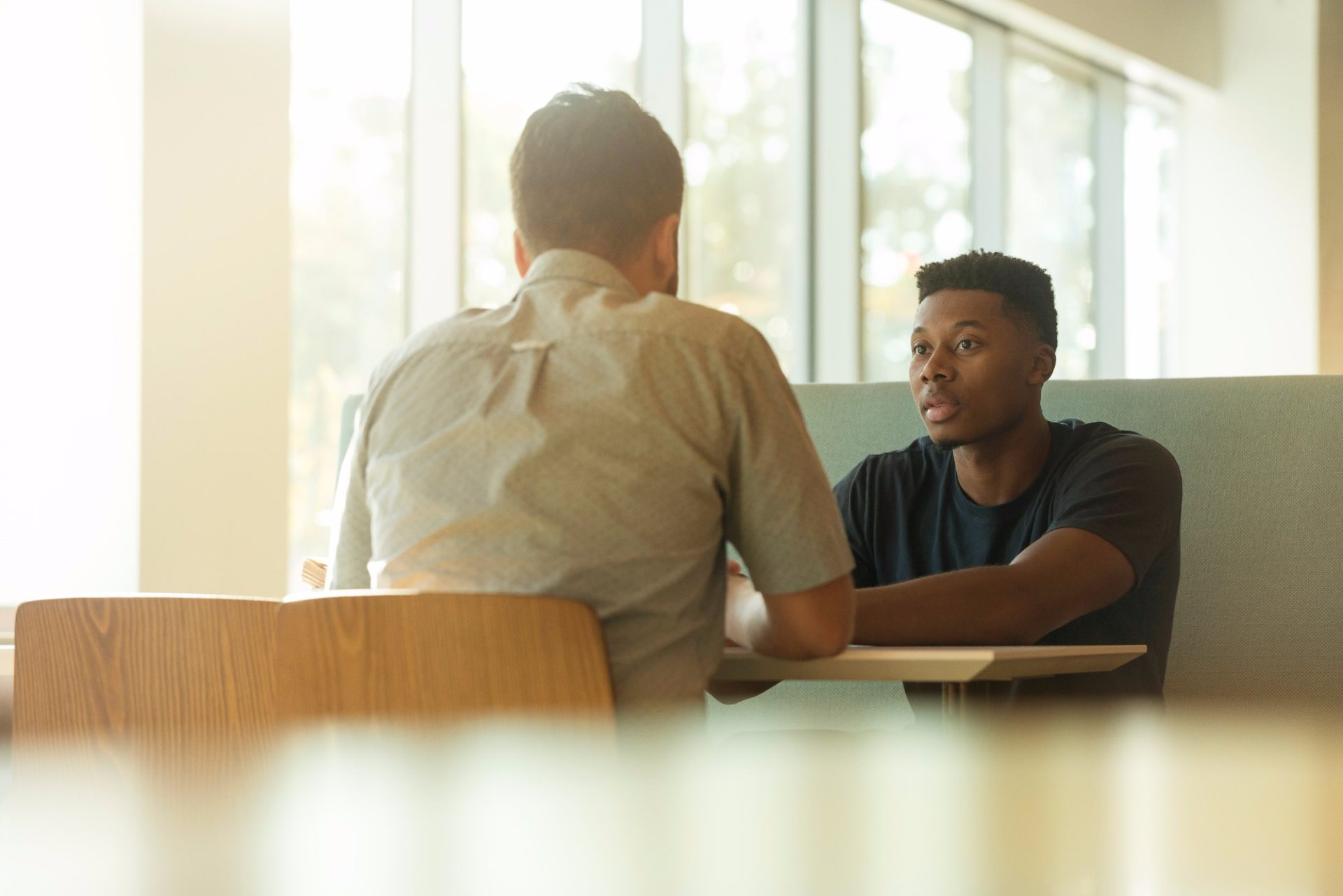 Start the Peacebuilding Process Now!
Ready to get started reducing conflict and stress in your workplace? Get in touch today for a free consultation! We'll help determine how much conflict actually exists, where it might be most prevalent, and what it might be costing your company. Conflict and communication issues at your company may actually be costing the business more than you think.