Connected Cultures Half-Day Workshop for Diversity Training in the Workplace
Pollack Peacebuilding Systems is the creator of Connected Cultures: Understanding & Appreciating Diversity in the Workplace. This unique and comprehensive workshop on diversity training in the workplace is designed for employees, managers, and executives. The training is a dynamic, interactive "Circle Training" event, specifically geared toward fostering sensitivity, inclusion, and the advantages of workplace diversity.
Diversity Training Objectives include:
A brief overview of culturally-based discriminatory psychology and theory
How to recognize ethnic or racial harassment or discrimination
Understanding the core feelings of individuals involved
Recognizing our own "cultural frames" in order to better understand bias
Effective confrontation and vocalization skills regarding discriminatory behavior
Learning to be a compassionate and supportive coworker
How to protect against discriminatory violence
Creating a culture of support and common goals
Discovering how diversity can be beneficial and foster innovation
Discrimination & Harassment Are Toxic to Any Organizational Environment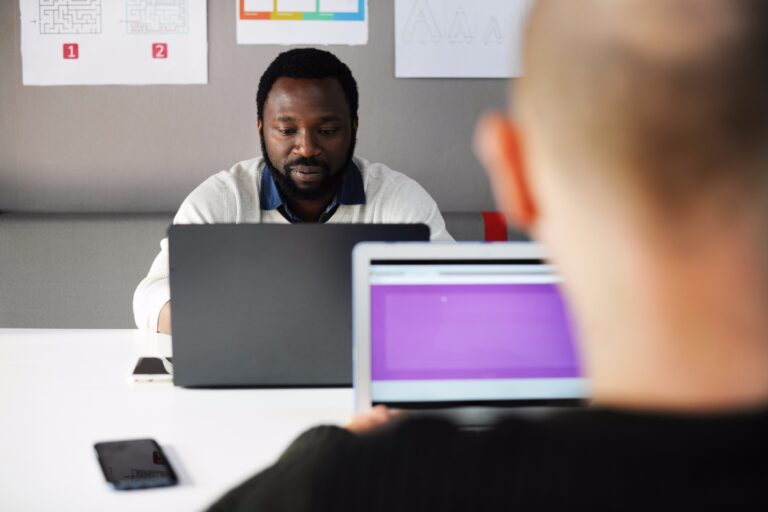 There is almost nothing more toxic to the work environment and interoffice morale than conflict between coworkers, or between staff and management, especially when it comes to discrimination and harassment. That's why learning effective discrimination recognition tools and confrontation techniques is an incredible asset to company culture. Of course, supervisors holding everyone accountable to cultural inclusion policies is an exceptional element at any company, but when the whole staff has some training in effectively handling and preventing discrimination or harassment, company culture becomes tremendously enhanced. Diversity training in the workplace tends to move companies toward a more supportive, collaborative, and ultimately innovative culture.
Cultural Sensitivity Training Can Help Prevent Legal and Financial Problems
The cost of diversity training in the workplace is incredibly lower than the potential lawsuits and public relation fiascoes that result from poorly handled discrimination incidents. At PPS, we are passionate about improving employee safety and respect, as well as enhancing the overall office environment. We keep company values, policies, and interests in mind while training employees to effectively handle and prevent discriminatory behavior in order to create happier, safer working atmospheres.
To discuss Connected Cultures Diversity Training for your company or organization, contact PPS today. We'd love to help improve your workplace environment and enhance your overall culture.