Training Workshop for Diversity, Equity, and Inclusion in the Workplace
Pollack Peacebuilding Systems is the creator of From Identity to Humanity: An Immersive DEI Training Experience. This unique and comprehensive workshop on diversity training in the workplace is an immersive experience designed for employees, managers, and executives. The training is a dynamic, interactive event, specifically geared toward fostering sensitivity, inclusion, and the advantages of workplace diversity.
Diversity Training Objectives include:
A brief overview of culturally-based discriminatory psychology and theory
How to recognize ethnic or racial harassment or discrimination
Understanding the core feelings of individuals involved
Recognizing our own "cultural frames" in order to better understand bias
Effective confrontation and vocalization skills regarding discriminatory behavior
Learning to be a compassionate and supportive coworker
How to protect against discriminatory violence
Creating a culture of support and common goals
Discovering how diversity can be beneficial and foster innovation
Discrimination & Harassment Are Toxic to Any Organizational Environment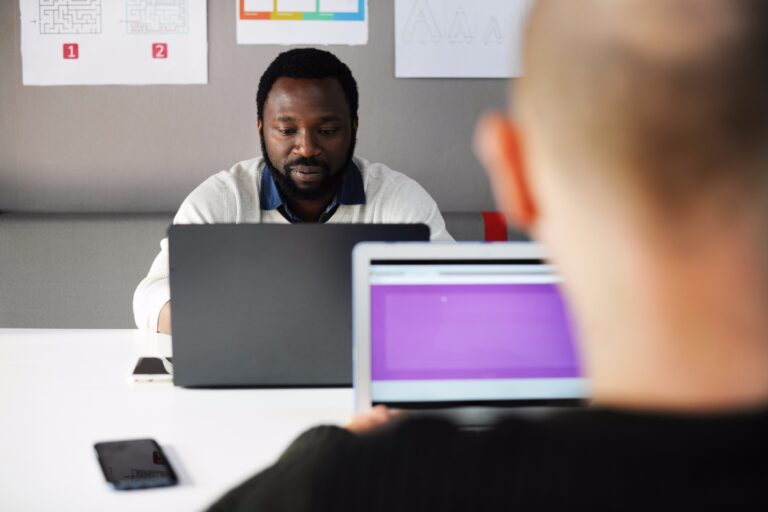 There is almost nothing more toxic to the work environment and interoffice morale than conflict between coworkers, or between staff and management, especially when it comes to discrimination and harassment. That's why learning effective discrimination recognition tools and confrontation techniques is an incredible asset to company culture. Of course, supervisors holding everyone accountable to cultural inclusion policies is an exceptional element at any company, but when the whole staff has some training in effectively handling and preventing discrimination or harassment, company culture becomes tremendously enhanced. Diversity training in the workplace tends to move companies toward a more supportive, collaborative, and ultimately innovative culture.
Cultural Sensitivity Training Can Help Prevent Legal and Financial Problems
The cost of diversity training in the workplace is incredibly lower than the potential lawsuits and public relation fiascoes that result from poorly handled discrimination incidents. At PPS, we are passionate about improving employee safety and respect, as well as enhancing the overall office environment. We keep company values, policies, and interests in mind while training employees to effectively handle and prevent discriminatory behavior in order to create happier, safer working atmospheres.
To discuss Connected Cultures Diversity Training for your company or organization, contact PPS today. We'd love to help improve your workplace environment and enhance your overall culture.
Benefits Of Workplace Diversity Training For Your Company
A Better Team
In addition to avoiding potential lawsuits, there are plenty of other benefits to diversity training in the workplace. Ensuring that your employees have a good mutual understanding can help optimize productivity, avoid small miscommunications, and even increase workplace satisfaction.
Better Customer Service
The US is home to individuals of various different cultures, religions, and traditions and the global market is even more diverse. However, most companies fail to provide any sort of diversity training for their employees. As a result, a well-intentioned gesture or comment may result in an insult to a customer who may then go straight to the competition. Unfortunately, there are plenty of examples online that show companies that have failed to provide any sort of diversity training to their staff which then inevitably caused them to face backlash from insulted consumers. Moreover, once such an error is made public, many people loudly disown the brand on social media for their oversight.
Get Ready To Go Global
Less publicized, but equally critical, is the ability to interact with the international market politely and professionally- especially if your company is going global. Diversity training in the workplace is a great way to prepare your employees to interact with individuals from different countries around the world. A good workplace diversity training program will give your team the tools and guidelines necessary to navigate various interactions from simple phone calls to international business meetings. Fostering the correct approach to unfamiliar cultures and creating a strong line of communication through diversity training can help your company prepare for expansion and ensure good rapport with your costumers and international partners.
Types of Workplace Diversity Training
Written Only: There are several ways to educate your company in workplace diversity training with the simplest being a memo or email that is created by someone with experience in diversity training. The downside of a memo-only approach is the fact that it will most likely be unappreciated or ignored.
Higher-Up's Only
Another way some companies handle diversity training is to only train executives or managers. This approach falls short in many ways because employees who need the training but don't hold the managerial role are potentially missing the learning experience. This type of training also leaves employees vulnerable to conflict from failing to recognize cultural differences. While a trained manager can diffuse this type of conflict, the time between the initial problem and managerial intervention can lead to stress and conflict-related errors.
Integrated
Integrated workplace diversity is what we recommend and proudly offer at Pollack Peacebuilding. This type of workplace training reaches everyone from executives to employees and helps unsure a calm and conducive environment within your workplace
Diversity training in the workplace is integral to improving the function of your company and it will help make employees and clients feel safe and welcome. Contact Pollack Peacebuilding today to take a step for a better future.